Free shipping over 80 EUR
Product description Inkkas Blue Mist High-top
Blue Mist High-top Finally we have arrived! The most loyal fans will remember this pattern in soft colours. The bestseller and one of the original Inkkas patterns is finally back and in a very popular ankle design! If you admire the idea and philosophy of the Inkkas brand, prefer ankle sneakers and are not afraid to stand out, this Inkkas Blue Mist High Top is for you
Material:
Upper - authentic Peruvian textile
Lining - textile
Sole - rubber
Other features - material does not leak paint, removable insole is molded with arch support.

Something extra: If you choose to purchase these original shoes, the Inkkas brand will plant a tree, through Trees for the future, an organization that has been helping to reforest our planet for over 27 years and supporting the development and growth of living standards in remote communities in Africa and South America.
Product code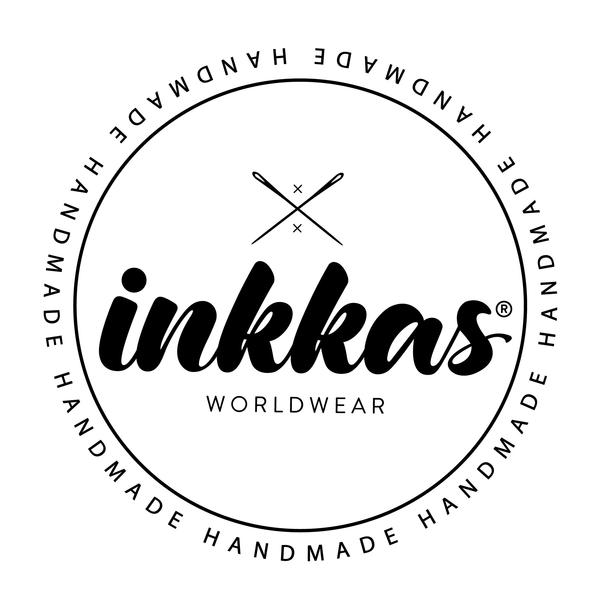 About the brand Inkkas
Unique footwear designed for those who are not afraid to stand out in a crowd. INKKAS are the perfect combination of comfort, quality and eye-catching style. Inkkas is a footwear brand that originates from South America. Since the brand's inception, great care has been taken to ensure that the company's operations have a positive impact on the environment. The company's philosophy is based on the principles of Fair Trade, philanthropy and authenticity.

The company is involved in the One shoe One tree project, where for every pair of shoes sold, a tree will be planted in the Amazon rainforest. Inkkas products are made in collaboration with local Mexican workshops that are fully owned by local companies and organizations. These factories are modern, safe and strictly adhere to the working conditions established by law. Each individual involved in production is over 18 years of age and is fairly compensated for their contribution with a salary.
Authentic materials of the highest quality are used to produce Inkkas shoes.